Adventurelinjen er for dig, der gerne vil ud. Ud i skoven, ned i vandet, op i træerne og ud i verden. Her kommer du til at tilbringe timevis under den blå himmel sammen med dine efterskolekammerater. Du får skubbet grænser, prøvet dig selv af og bliver del af et helt særligt fællesskab!
Linjefaget er din chance for at sætte store naturoplevelser på skoleskemaet. Du kommer ud i al slags vejr, overnatter under åben himmel og laver mad over bål – og så får du selvfølgelig også masser af fart over feltet, action og adrenalin. 
Adventure med masser af fællesskab
Fællesskabet på Adventurelinjen er noget særligt. Du kommer til at se dine kammerater i helt nye situationer og lærer værdien og vigtigheden af et godt samarbejde – for når man er ude i naturen, skal man kunne hjælpe og stole på hinanden uanset vejr, humør og interesser.
Du vil selvfølgelig også udvikle dig personligt og få skubbet dine grænser. Du får kompetencer inden for vidt forskellige friluftsaktiviteter, og du kan endda afslutte linjefaget med godkendte certificeringer inden for flere af disciplinerne.
"På adventure har vi et helt særligt tæt bånd, fordi vi ser hinanden i grænsoverskridende situationer"
Ingrid & Marie, årgang 22/23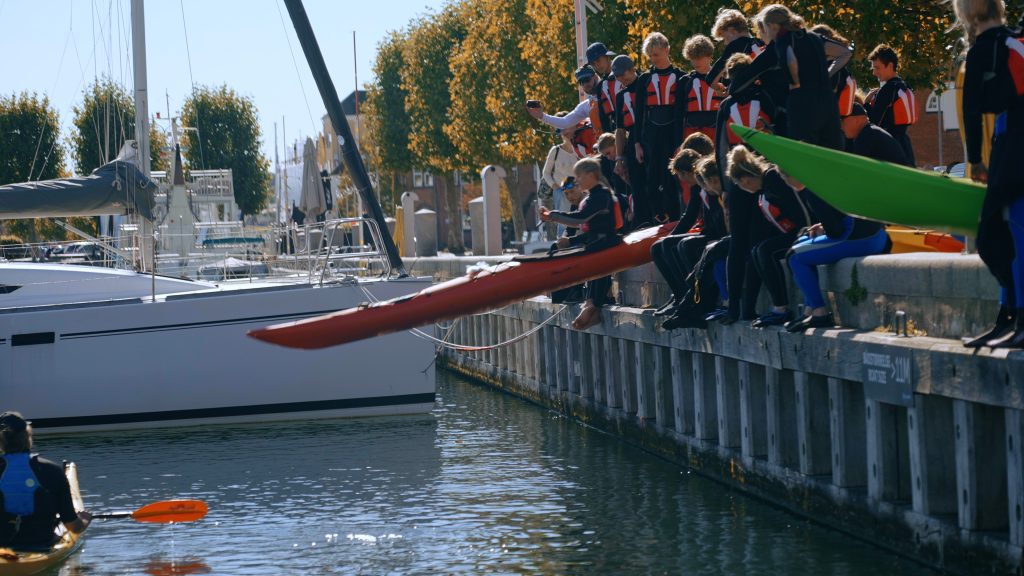 Glæd dig til at hoppe i vandet og padle i havkajak. Her venter store naturoplevelser, masser af teknik og leg. Du får kompetencer, der svarer til IPP2 – og hvem ved? Måske mestrer du endda kunsten at rulle i havkajak! Vi har selvfølgelig stort fokus på sikkerhed – læs mere HER
Vil du helt til tops? Når vi klatrer, får du chancen. Du kommer nemlig til at rappelle på flere forskellige måder og får masser af erfaring. På Adventurelinjen lærer du om klatreteknik og -udstyr og får mulighed for at tage kursus 1 og 2 under Dansk Klatreforbund.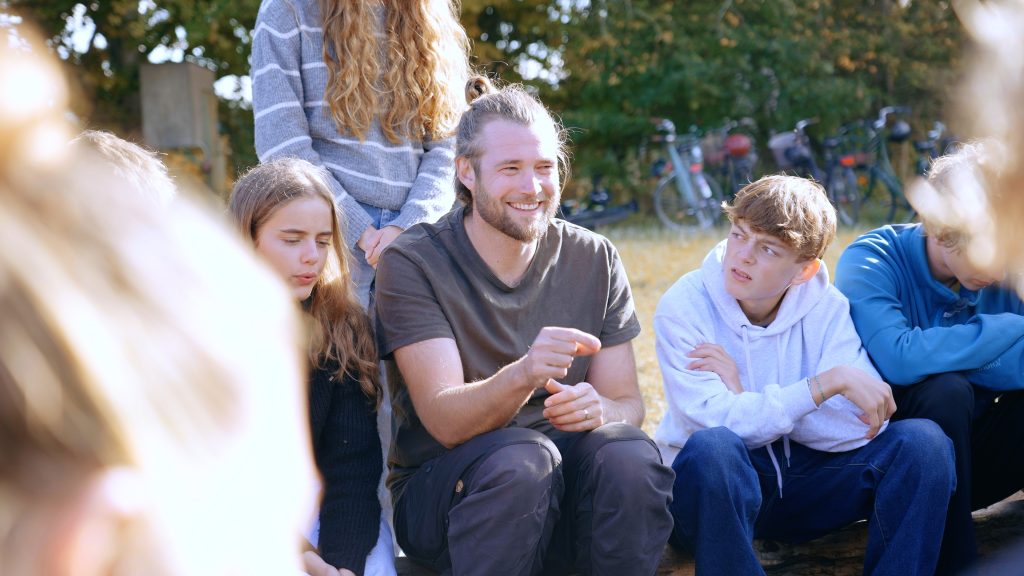 Fart over feltet, adrenalinsus og masser af tid i cykelsadlen – det får du, når vi dyrker mountainbike. Du får et grundlæggende kendskab til mountainbikes; både køreteknisk og udstyrsmæssigt, og du kommer til at cykle på forskellige tracks i al slags vejr.
Flyt din personlige grænse
Naturoplevelser, eventyr og lejrliv
På Adventurelinjen bruger vi ofte naturen i nærområdet – men du kommer også med på tur, når vi to gange om året pakker vores tasker og tager på tur i Danmark. Her står den på masser af lejrbålsstemning og madlavning over bål, ligesom du selvfølgelig får styr på de grundlæggende friluftsfærdigheder.
Fortrop til vinterfjeldstur
Adventurelinjen drager afsted to dage før resten af skolen på vinterfjeldstur. Her får du færdigheder i at stå på langrendsski/fjeldski og være til fjelds under vinterforhold. Herefter vil du være i stand til at undervise de andre elever i at begå sig på ski i fjeldet. Du kommer også til at overnatte ude i en vildmarkscamp.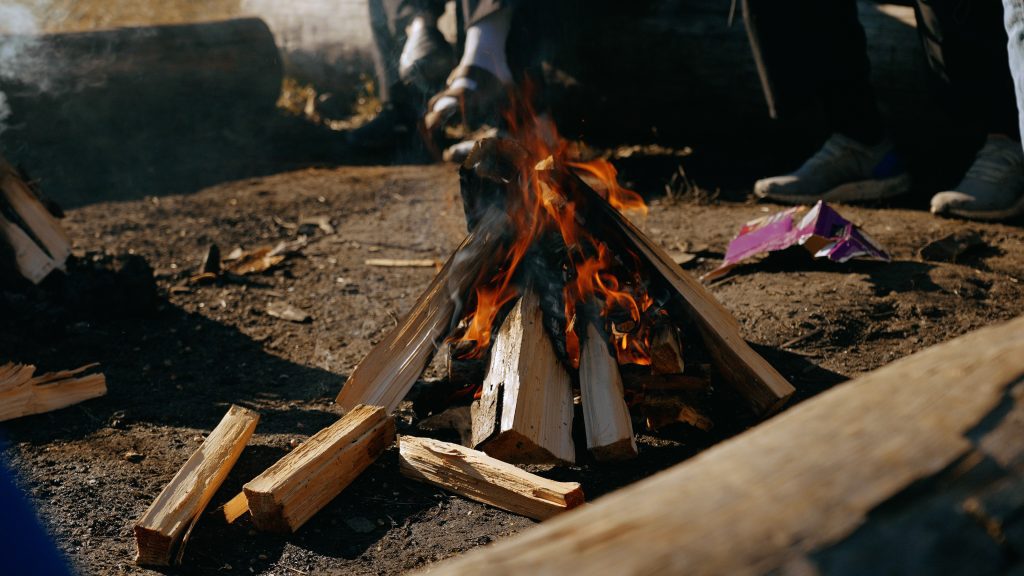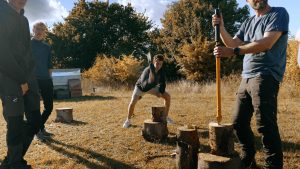 Adventure er et af de fire linjefag, som var med fra skolens start
Kom vi ikke hele vejen rundt adventurelinjen?
Sidder du med spørgsmål, kan vi måske hjælpe dig hurtigt videre. Herunder finder du relevante spørgsmål og svar.