Kan du lide at være aktiv og ude i naturen. Er du en person der godt kan lide at bruge din krop til aktivitet. Sætte du pris på naturoplevelser. Er du til samarbejde – men også stærk individuel udvikling? Tør du søge din egen grænse, hvad enten det er højt oppe i luften, langt ude i skoven eller i det kolde vand. Vil du gerne være en del af et fællesskab som baserer sig på naturoplevelser, sjove aktiviteter, kolde tær, vind på snuden, hårde tider, vådt og koldt vejr, gode venner, madlavning og samarbejde.  
Hvis du kan svare ja til flere af disse ting, bør du nok vælge linjen Adventurelinjen på Ryslinge Efterskole.
Adventure med masser af fællesskab
På Adventurelinjen søger vi gennem friluftsaktiviteter, naturoplevelser, samarbejde og udfordringer at give netop dig de mest ultimative og anderledes oplevelser inden for friluftsverden. Vi har fire hovedforløb: kajak, klatring, vinterfjeld og mountainbike, samt har vi flere ture, hvor lejrliv er et vigtigt element, for at give dig oplevelser sammen med dine kammerater, du aldrig vil glemme.
På Adventurelinjen ønsker vi at give dig kompetencer inden for vidt forskellige friluftsaktiviteter. Nedenfor ser du nogle af de aktiviteter, du vil have mulighed for at prøve kræfter med i løbet af året. Du kan sågar afslutte med godkendte certificeringer inden for flere af disciplinerne.
"På adventure har vi et helt særligt tæt bånd, fordi vi ser hinanden i grænsoverskridende situationer"
Ingrid & Marie, årgang 22/23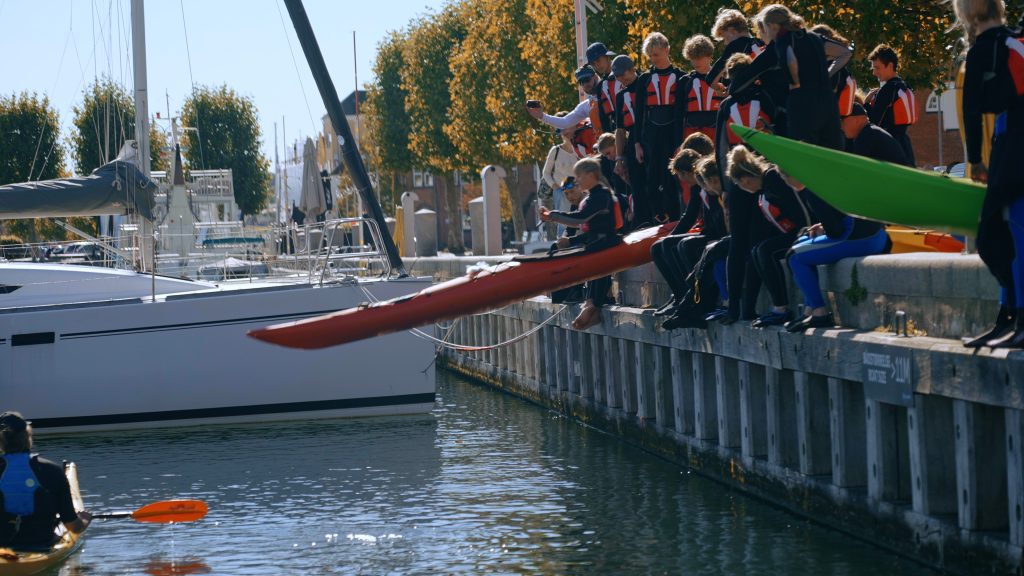 Du vil padle i havkajak. I havkajakken får du kompetencer, der svarer til EPP 2.
Du vil lege en masse i vores kajakker, og mestrer måske kunsten at rulle i en kajak.
Du kan læse mere om sikkerhed i forbindelse med kajaksejlads HER
Du vil få et grundlæggende kendskab indenfor klatreteknik og klatreudstyr.
Der er mulighed for at tage kursus 1 og 2 under Dansk Klatreforbund.
Du vil rappelle på flere forskellige måder, og bliver erfaren indenfor dette felt af klatring.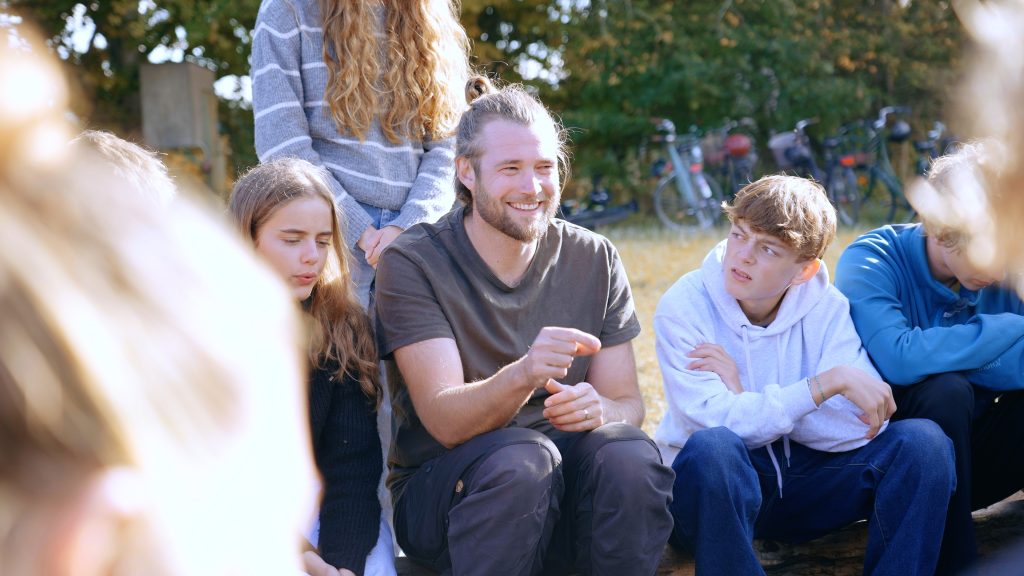 Du vil få et grundlæggende kendskab til mountainbike, både køreteknisk og hvad der gælder udstyr.
Du vil cykle forskellige "tracks", og prøve dine færdigheder af under forskellige forhold.
Du vil to gange ud over "vinterturen" være ude på tur med linjen.
Her vil du overnatte ude i Danmark på forskellige måder og årstider.
Du kommer til at besidde grundlæggende friluftsfærdigheder, så som lejrliv og madlavning over bål.
Naturoplevelser, eventyr og lejrliv
På Adventurelinjen bruger vi ofte naturen i nærområdet – men du kommer også med på tur, når vi to gange om året pakker vores tasker og tager på tur i Danmark. Her står den på masser af lejrbålsstemning og madlavning over bål, ligesom du selvfølgelig får styr på de grundlæggende friluftsfærdigheder.
Under "vinterfjeldsaktivitetsugen" vil du opnå grundlæggende færdigheder i at gå på ski, og være til fjelds under vinterforhold.
Du vil være i stand til at undervise de andre linjers elever i at begå sig på ski i fjeldet.
Du vil overnatte ude om vinteren i fjeldet, og komme hjem med en masse "vildmarksoplevelser".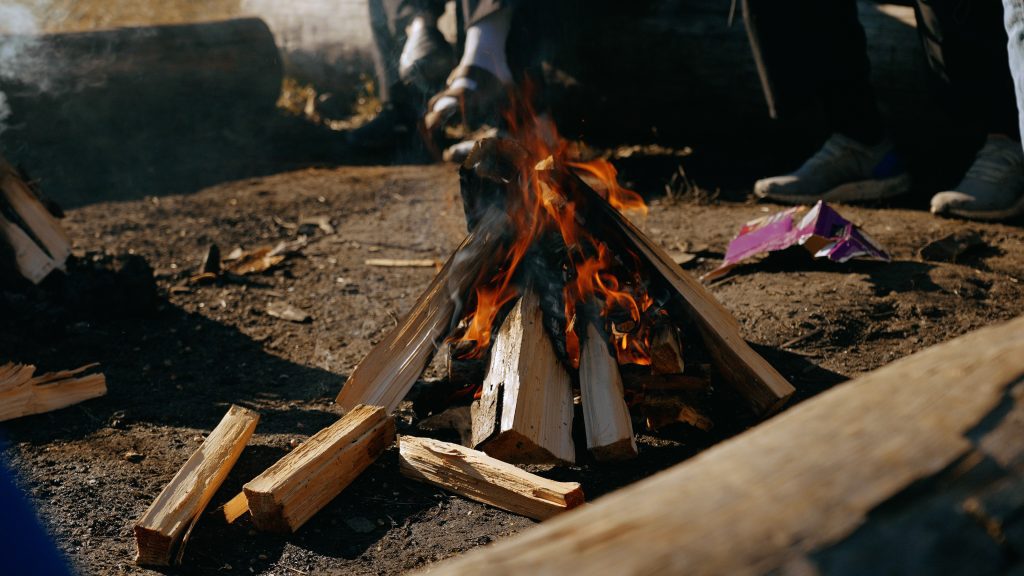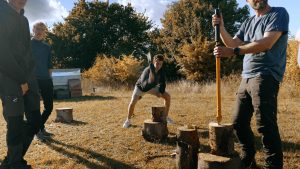 Adventure er et af de fire linjefag, som var med fra skolens start
Kom vi ikke hele vejen rundt adventurelinjen?
Sidder du med spørgsmål, kan vi måske hjælpe dig hurtigt videre. Herunder finder du relevante spørgsmål og svar.